It's the 44th edition of this meet, billed as, "The longest-running Olympic Weightlifting Open Competition in America," and if that's not enough reason to be there, it's in Northern California, so along with everything that makes local meets so special, you'll also see plenty of marquee names from the weightlifting world.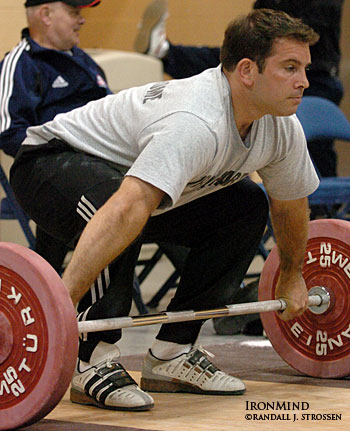 2007 Golden West Open co-meet director Rob Earwicker hits the training hall at the 2007 USAW Men's and Women's National Championships. IroMind® | Randall J. Strossen, Ph.D. photo.

Thanks to the good work of meet directors Rob Earwicker and Dave Corbin, along with everyone from FIT and the PWA, plan on this being another great meet, so make plans to be part of the action. Please check here for all the details, whether you can make it to Los Altos, California in person or can only schedule a virtual visit to the Golden West Open.