Certification on Captains of Crush® Grippers: Who, When and How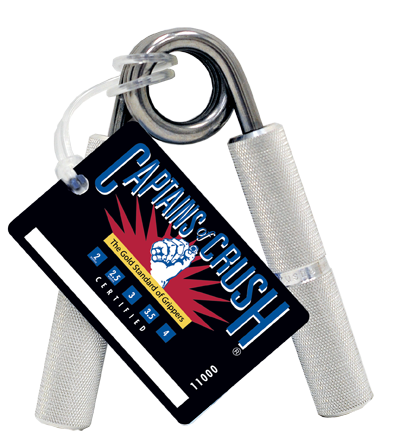 Stories abounded about who could or could not close IronMind's world famous and fearsomely difficult grippers, so in 1991 we decided to turn the chaos into order and Richard Sorin became the first man in the world certified as having legitimately closed our No. 3 gripper (the toughest gripper we made at that time). John Brookfield followed suit in 1992 and the list has grown since then, but one thing has never changed: not only is certification on the Captains of Crush® No. 3 gripper the international standard bearer in the grip world, it is a feat known and respected across the strength world.  
Enter the Captains of Crush (CoC®) No. 4 gripper in 1994 and IronMind added a certification for it, with Joe Kinney being the first to claim that honor, and when the Captains of Crush No. 3.5 was introduced in 2006, "Tex" Henderson became the first man to certify on the gripper is the bridge from the CoC No. 3 to the CoC No. 4.
Women want to have fun, too, and in 2011, IronMind introduced certification on the Captains of Crush No. 2 gripper, for women only, and Adriane Blewitt was the first to win these honors. The CoC No. 2.5 was added in 2013 and to date, no woman has been certified on it.

How to Get Certified on Captains of Crush grippers
Rules for Certification on Captains of Crush grippers
Captains of Crush gripper Certification Lists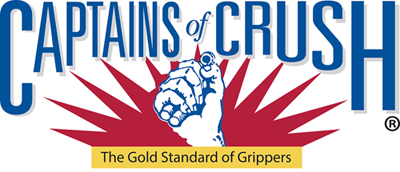 Who's New
No. 2 Captains of Crush Gripper
Lyudmila Gaiduchenko - 2022
No. 3 Captains of Crush Gripper
Jermiah Merciconah - 2023
Tyler Sandstrom - 2023
Derek Palmeri - 2023
Ivan Myskovets - 2023
Ben Helms - 2023
Justin Douglas - 2023
No. 3.5 Captains of Crush Gripper
No. 4 Captains of Crush Gripper