Rebecca Roberts Lifts Big on the Little Big Horn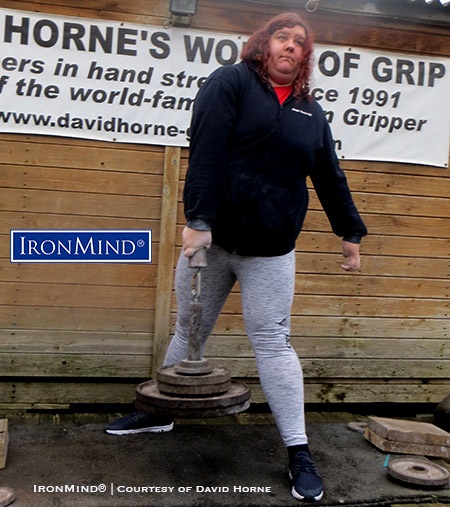 Lifting an anvil by its horn is a time-honored feat of grip strength, and in 2002 IronMind launched the Little Big Horn to preserve, standardize and extend this challenge—on December 28, former women's world record holder Rebecca Roberts (UK) didn't merely reclaim her premier position, she pulverized the standing mark (65.90 kg) as she broke the Little Big Horn world record on four successive attempts, ending with 70.96 kg.

24 years old, Roberts is 6' 3'" tall and weighed 175 kg.

Roberts' performance was part of David Horne's Record Breaker competition, a regular on the annual calendar of grip-strength contests hosted by his organization.


                                              ###



You can also follow IronMind on Twitter, Instagram and on Facebook.                       



Want to talk grip, strongman, weightlifting . . . everything strength? Visit the IronMind Forum.