Norway Will Host 2020 WHEA World Grip Championship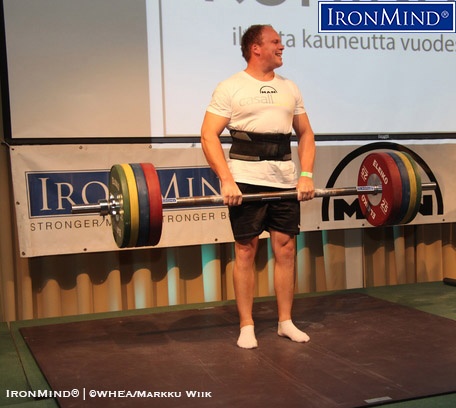 WHEA announced that its 2020 World Grip Championship will be held in Arendal, Norway on November 21.

"Norway, along with Finland, is one of the countries which have provided great champions to the sport, so we honor the footsteps of Eirik Bruun Ingebretsen and Thomas Larsen and take the competition to their home country," said WHEA chairman Jyrki Rantanen.

"The events are based on the established standards of the grip world, including the CoC (Captains of Crush) Silver Bullet Hold, Rolling Thunder and Apollon's Axle.

"Arendal is a city in southern Norway and the area is very active with strength athletes, so what could be a better place for the competition, especially as we have heard some rumors, that the first WHEA Grip Champions from Arendal—Eirik Bruun Ingebretzen—might join the event again, but this time as a referee.

"WHEA would like to thank KICK for their support in making this happen," Rantanen said.

                                                       ###



You can also follow IronMind on Twitter, Instagram and on Facebook.                        



Want to talk grip, strongman, weightlifting . . . everything strength? Visit the IronMind Forum.