Manuel Singer Certifies on the Crushed-To-Dust® Challenge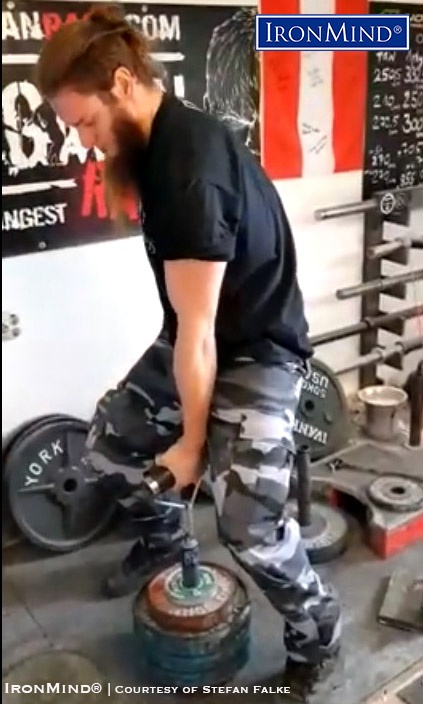 The day after the King Kong grip contest, Manual Singer took on the Crushed-To-Dust!® (CTD) Challenge, an easy and fun way to test and prove superior grip strength. 

Under the watchful eye of Stefan Falke, CoC 3, '07, CTD, '12, Manuel lifted 90 kg on the Rolling Thunder, closed a Captains of Crush No. 2 gripper and lifted 20 kg on the IronMind Hub, as required,

Many thanks Stefan, and congratulations, Manual: your name has been added to the Crush-To-Dust Challenge certification list.

An armwrestler who trains three times a week for that sport, Manuel's previous credits in the grip strength world include winning the 2018 APL Austrian Armlifting Championships and he holds the Austrian record on the Rolling Thunder at 94.7 kg. Manuel is 31 years old, stands 2.04 m tall and weighs 114 kg.

                                                       ###



You can also follow IronMind on Twitter, Instagram and on Facebook.                       



Want to talk grip, strongman, weightlifting . . . everything strength? Visit the IronMind Forum.