APL Armlifting Announces 2020 World Championships, 2020 European Armlifting Cup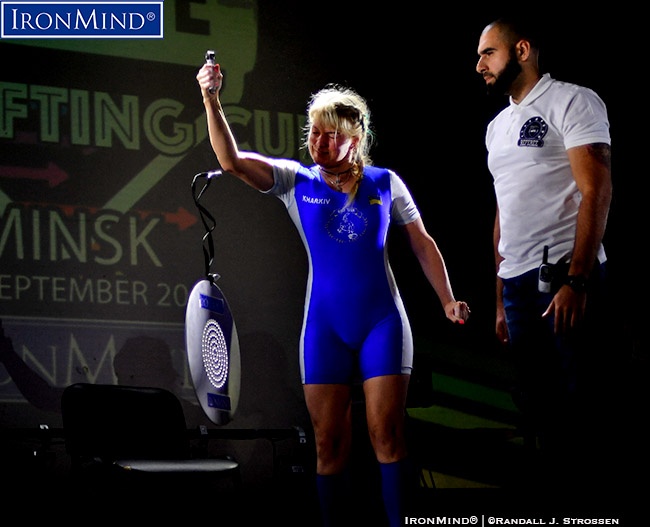 Building on the successful debut of the APL European Armlifting Cup in Minsk (Belarus),the Armlifting Professional League (APL) has already scheduled the 2020 edition.

"About the recent European Cup Championship, we had not as many athletes as we expected, but with about 40 from 5 countries, this is not bad for a first-time competition," APL's Dmitriy Suhovarov told IronMind.  "A big surprise for me was that not one athlete from Russia came—maybe worried about the incredible rivalry from  the Ukrainian team, and this way the Russian team could remain undefeated," he said in jest.

"Talking with [APL president] Sergey Badyuk after the competition, we are decided that this championship will be a traditional event, held very year, with all best principles of the APL World Championship," said Suhovarov.

And speaking of the APL World Championships, the 2020 competition will be held May 1 - 3 in St. Petersburg, Russia. The 2020 APL European Cup will be held September 11 - 13 in Minsk, Belarus.

"By the way, we are glad to see all athletes from all countries at our competitions around the world," said Suhovarov.  From USA to Russia, with stops in Austria, Belarus, Bulgaria, Ukraine, Canada . . . . you can always find your country branch at a www.armlifting.pro," Suhovarov said.

APL Armlifting has grown to become the dominant organizing body for grip contests: it features classic events, draws top athletes and has expanded participation by offering multiple bodyweight and age classes

                                    ###



You can also follow IronMind on Twitter, Instagram and on Facebook.                        



Want to talk grip, strongman, weightlifting . . . everything strength? Visit the IronMind Forum.