2020 WHEA Finnish Grip Nationals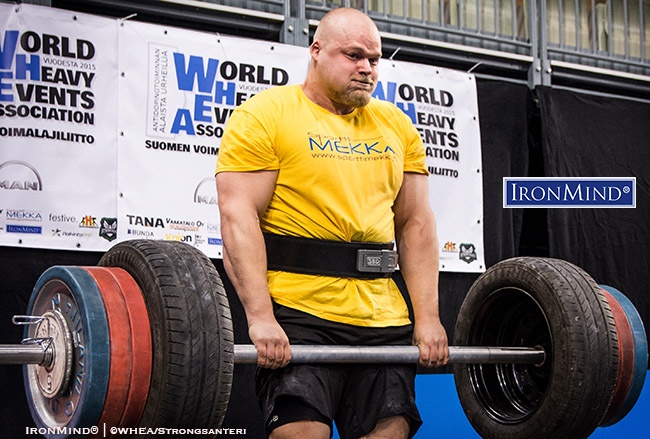 The 2020 WHEA Finnish Grip Championships were part of a multi-sport event organized by the Finnish Olympic Committee.


2020 WHEA Finnish Grip Championships
by Jyrki Rantanen, WHEA Chairman

WHEA´s Finnish Grip Nationals 2020 were held on Saturday as a part of "nationals week" in Joensuu, Finland. The happening is a multi-sport happening, which is organized by Finnish Olympic Committee and it gets major visibility in national tv-channel YLE also. In the whole happening there were approximately 1000 athletes competing in numerous events.

WHEA´s event contained the following events: IronMind Apollon's Axle, Little Big Horn, Blockbuster Pinch Block, CoC Silver Bullet, Rolling Thunder, as well as a scale press (electric scale to seek highest kgs pressed by hands).

In men's open class, Jesse Pynnönen took the title and became Finnish Champion, along with being the first Finn to pull officially in contest 200kg in IronMind's Apollon´s axle.

The other champions were:


Women -65kg: Tiia Niskanen
Women open: Laura Koskenniemi
Men - 70kg: Henri Kärkkäinen
Men -85kg: Niko Junnilainen
Men -100kg: Jouni Mähönen

We got huge coverage for grip sports on TV over the week and the competition was shown in prime time on tv with 1-hour program, which you also see at YLE´s channel: and we are really happy about the whole event and about the fact that we have already signed to be in the "nationals week" also on 2021 with grip nationals along with strongman/woman nationals.

                                                       ###



You can also follow IronMind on Twitter, Instagram and on Facebook.                        



Want to talk grip, strongman, weightlifting . . . everything strength? Visit the IronMind Forum.