Aleksey Lovchev Headed to CAS: "We Are Ready . . ."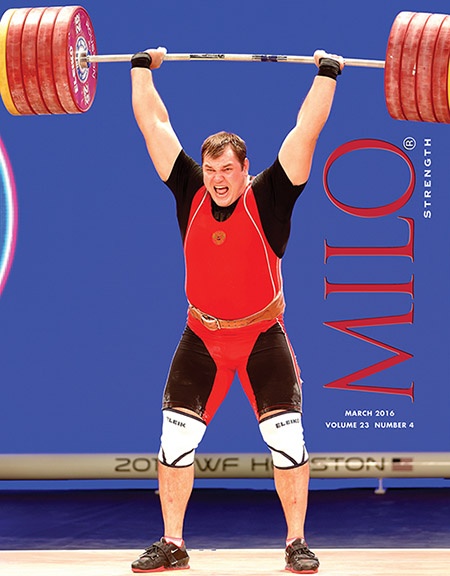 Following what he described as a four-hour hearing held by the IWF (International Weightlifting Federation) in Budapest, Russian weightlifter Aleksey Lovchev said he and his lawyer will be presenting their case to CAS (Court of Arbitration for Sport): "We are ready to provide all documents and arguments to defend our position."

Competing in the sport's glamor class, superheavyweight Aleksey Lovchev has quietly been on the rise in the weightlifting world, slowly and steadily improving his marks, and at the 2015 IWF World Championships, he paired a big snatch (211 kg) with a world record in the clean and jerk (264 kg) and the total (475 kg).

Lovchev was later found positive, but questions were immediately raised about the result since Lovchev had been tested in the past without any positives and his most recent performance was in line with his historic performances, while some other lifters, who had breakout performances, tested negative.

                                                       ###

You can also follow IronMind on Twitter and on Facebook.                        



Want to talk grip, strongman, weightlifting . . . everything strength? Visit the IronMind Forum.