Tough-As-Nails™ Sandbags*
Lift, load, carry—indoors and out
Sets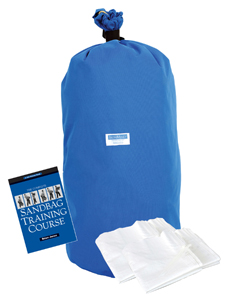 • 1 Large Tough-As-Nails Sandbag, 2 large liners and a copy of The Complete Sandbag Training Course by Brian Jones
• 1 Small Tough-As-Nails Sandbag, 2 small liners and a copy of The Complete Sandbag Training Course by Brian Jones
The Complete Sandbag Training Course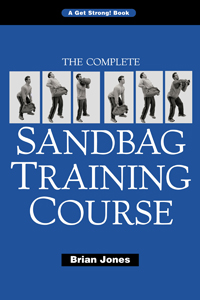 Loaded with fresh ideas, sandbag training for strength and stamina.

Meet IronMind Tough-As-Nails Sandbags: proven around the planet and a staple in the world's top strongman contests since 2005 and perfect for strength training and cardio fitness.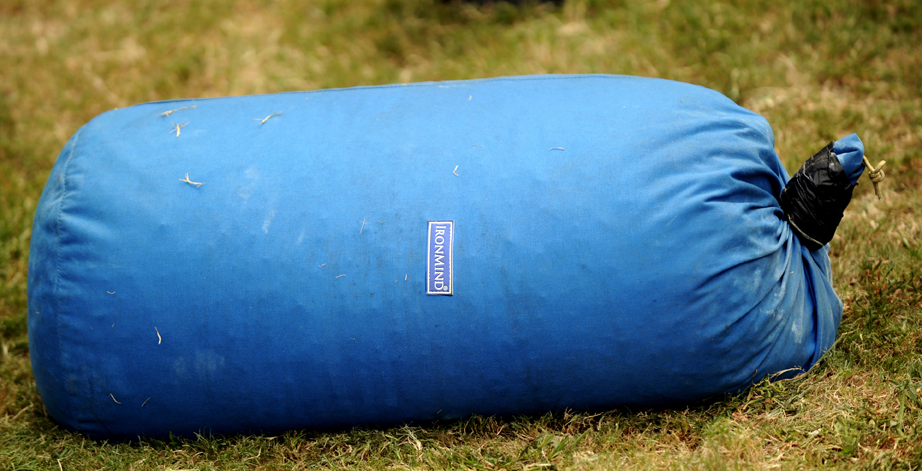 . . . grab a Tough-As-Nails Sandbag.
•  Large bag is 24" x 36" and holds about 300 lb. of sand
•  Small bag is 18" x 30" and holds about 100 lb. of sand
Cordura bag with taped and triple-stitched seams. Inner drawstring with a barrel lock closure, and exterior strap closure with a buckle. Made in the USA.
Liners

Dimitar Savatinov shoulders the Tough-As-Nails Sandbag at World's Strongest Man 2014. Randall Strossen photo.
Want to see what happens when an IronMind Sandbag loaded to 304 lb. is dropped from arm's length overhead by the 6' 7" Dave Ostlund, veteran of six World's Strongest man contests? We don't call them Tough-As-Nails for nothing.
*Coarse sand is the standard filler, but choose something less dense if you want the same volume with less weight.