IronMind Crushing Grip Tools
Closed-hand crushing strength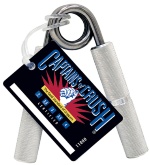 Captains of Crush Grippers
Known around the world as the gold standard for building and testing hand strength, Captains of Crush Grippers are the single most important grip strength tool you can choose--for the fastest route to the strongest grip.


IMTUG Grippers
Target your training: focus on one or two fingers at a time--even your thumb.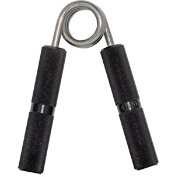 Left-Turn Grippers
Most people who train with grippers think they feel fine in both hands, but if you think your left hand has gotten short shrift, IronMind's Left-Turn grippers might be for you: they're tailor-made for lefties.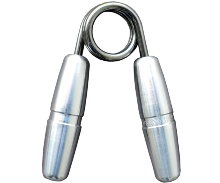 Zenith Grippers
Zenith is a 21st century gripper designed for strength and conditioning as well as fitness and endurance. With its silky-smooth handles and no-bump ride, it's the comfortable crush.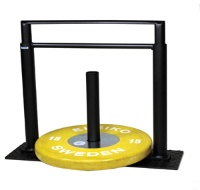 Go-Really-Grip™ Machine
Get go-rilly strong! Work one or two hands at a time with this state-of-the-art plate-loading grip machine.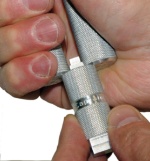 CoC Key: Miles to Mils
GPS for your grip training--know where you are and you'll reach your goal faster. Here's how you gauge the gap and track your progress--precisely.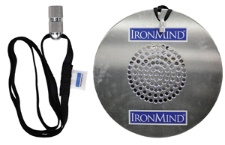 CoC Silver Bullet and Disc
Very serious grip guys and contest organizers will want their own CoC Silver Bullet and CoC Silver Bullet Disc Combo for training and competing. Training at home? Just get the CoC Silver Bullet and use your own weights.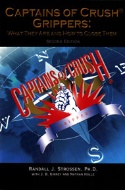 Captains of Crush Grippers: What They Are and How to Close Them
Captains of Crush grippers inspire passion, and this is the book that traces their history, outlines gripper basics, and gives you training information that is proven to work. Joe Kinney calls it the CoC owner's guide, all you need to get strong and smart on CoC grippers.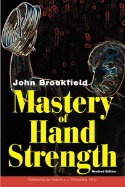 Mastery of Hand Strength
It's the book on grip and lower-arm training. Bulging with exercises for building strength from your elbows to your fingertips, this book will motivate you with John's training ideas and creative approaches. 
---

Explore the Crushed-to-Dust! Cube, the world's leading system for building superior grip strength.
Download the CTD Cube booklet here. 
Shop in the IronMind e-store for IronMind's crushing grip tools.