IronMind® Gold NailTM Roster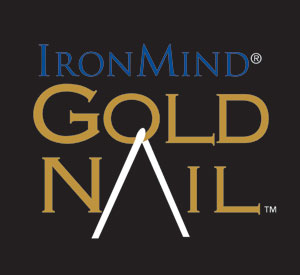 The IronMind Gold Nail™ is the new pinnacle of all unbraced short steel bends.  An order of magnitude bigger and badder than the IronMind Red Nail™, the IronMind Gold Nail was created in 2011 when it was suggested on the IronMind Forum that the Red Nail needed a big brother.  After field testing a prototype, the IronMind Gold Nail was established at 8-3/8" x 3/8".  Who will be the first to certify on the IronMind Gold Nail and lead the charge in short steel bending history?




Want to get certified?  See our Rules for Bending and Certification page for more details.
Official list of those certified as bending an IronMind Gold Nail: Gold Nail™ Roster