Highland Games: 2015 Lightweight European Championships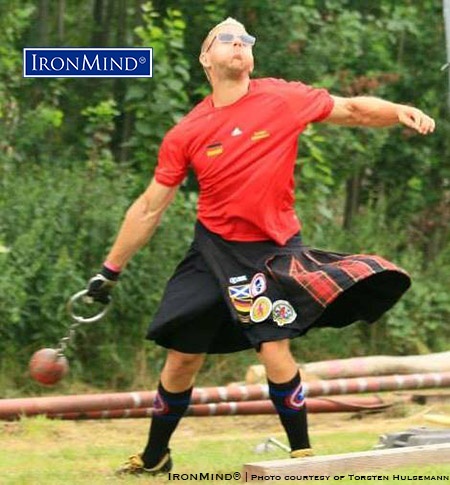 "For a second year, the lightweight Highland Games European Championships are set to take place in Boat of Garten, Scotland," IHGF CEO Francis Brebner told IronMind today.

"A total of thirteen athletes from six different countries will make up the field, making this competition a genuine and authentic European Championships," said Brebner.

"Athletes competing are as follows:  Simeon Brugger- Switzerland, Frederic Dallet-France, James Dawkins-Scotland, Stefan Dumitrica- Romania, Harry Handcock-Scotland, Torsten Hulsemann-Germany, Neil McKenzie-Scotland, Cerdric Picard-France, Lukas Prettenthaler-Austria, Connan Quinn-Scotland, Thomas Rohner-Swizerland, Daniel Stolper-Germany and Markas Weibrich-Germany.


"Last year's European Championship was won by Torsten Hulsemann of Germany has been in good form during the 2015 games season and is looking to repeat the victory, but considering the lineup of athletes, Torsten will have his work cut out especially against hot favorites hunting for the title also such as the light weight world record holder in both 16-lb. and the 22-lb. hammer James Dawkins of Scotland and Neil McKenzie, the former lightweight Masters World Champion," Brebner said.

 
                                                      ###



You can also follow IronMind on Twitter and on Facebook.                        



Want to talk strength?  Join the IronMind Forum.