Gift Giving Just Got Easier at IronMind
Take the guesswork out of gift giving—no need to wonder which IronMind grippers or lifting straps your husband wanted or what size sweatpants are best for your grandson.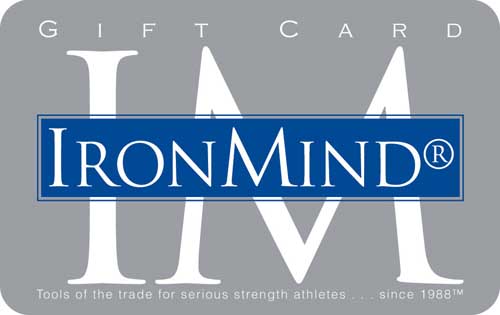 The IronMind gift card comes in multiple denominations, starting at $15.00, and can be used for purchases in the IronMind e-store. Image ©IronMind Enterprises, Inc.




IronMind is now offering Gift Cards in a variety of denominations—starting at $15.00.

You can choose either an IronMind Gift Card that comes by mail or an E-Gift Card that is sent via e-mail.

Be sure to include the gift recipient's name, address and e-mail address in the shipping information at Check-out and also indicate that it is a gift.

IronMind Gift Cards are perfect for any occasion any time of the year and can also be used as contest prizes, raffle items and as tokens of recognition, as well as for personal gifts.

Questions? Just contact sales@ironmind.com—we're here to help!

###



Want to talk strength? Join the IronMind Forum.

You can also follow IronMind on Twitter and on Facebook.