Fortissimus 2008 Set For Polish TV
TVN Poland has bought the broadcast rights for Fortissimus 2008, with Fortissimus World Strength confirming for IronMind® that the deal had been made.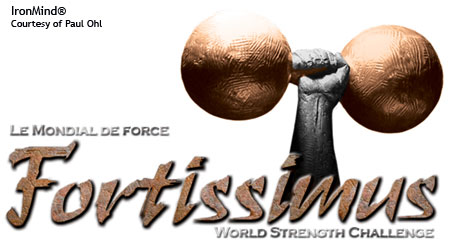 Continuing on its roll, Fortissimus 2008 will be broadcast on Polish TV. IronMind® | Artwork courtesy of Paul Ohl.

"The deal includes exclusive terrestrial TV rights, pay cable and pay satellite in the Polish language; retransmission via cable networks and Internet; and the rights to take multiplex runs during the entire year 2009," IronMind® was told by a Fortissimus World Strength spokesman who was close to the negotiations. "The scope of the license allows TVN Poland to convert the program into 2 x 60 minutes format in order to meet the technical specifications of the Polish market."