Dial Up Your Grip Strength: New Grip Tip by John Brookfield
John Brookfield is known for being an endless source of ideas for how to dial up your grip and lower arm strength, and this month his latest grip tip continues in that tradition.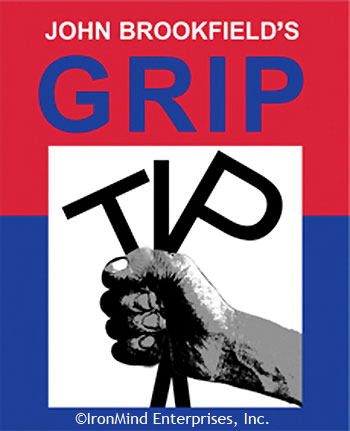 Dial up your grip strength with John Brookfield. Courtesy of IronMind®.


John Brookfield's Grip Tips can be found in the Training Articles menu on the IronMind homepage, and this month's article is entitled "Turn the Dial."

###


Want to talk strength? Join the IronMind Forum!

You can also follow IronMind on Twitter.