2013 Finnish Highland Games Championships
The 2nd Annual Finnish Highland Games today produced a number of Finnish records, Jyrki Rantanen reported to IronMind.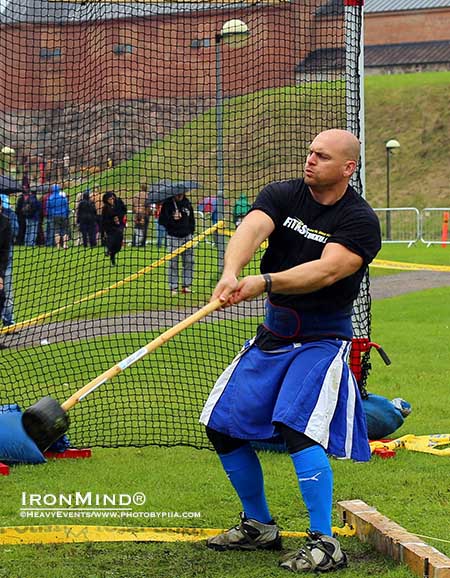 Janne Hartikainen, overall men's winner, on the hammer. IronMind® | ©HeavyEvents/www.photobypiia.com


2nd Annual Finnish Highland Games Championships

by Jyrki Rantanen



The 2nd Annual Highland Games Finnish Championships were held today at Häme Medieval Festival in Hämeenlinna Castle Park, where 23 athletes competed in four classes.

Even though we had some rain showers, we saw a few Finnish records in weight for height as the newcomer Anu Rytkönen and Jaana Tanner did 3.5 meters for our new record.

Anu was also crowned as the overall champion in women's class and was followed by Niina Jumppanen and Tanner.

In Masters class, WSM winner Janne Virtanen took also a new Finnish masters weight for height record with a throw of 4.25meters.

In open men's class we saw something spectacular as Janne Hartikainen did not win all the events :), even though he did win his 2nd national title in a row with a great points difference over second place.

The Häme Medieval Festival has some 25 000 visitors over the weekend and 2014 we will witness the IHGF Scandinavian Championships there in front of Häme Castle.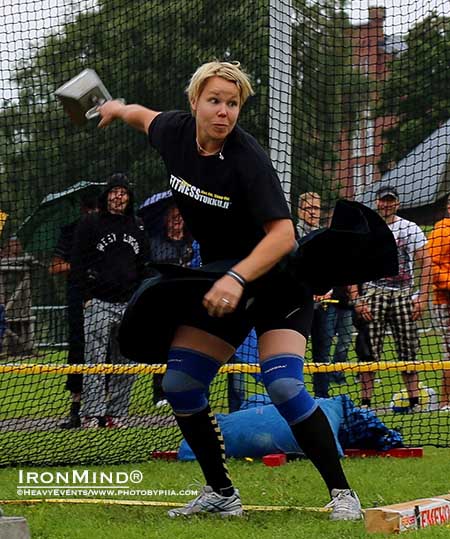 Anu Rytkönen, overall women's champion, in weight for distance. IronMind® | ©HeavyEvents/www.photobypiia.com

###



Visit the IronMind Forum: talk strength, discuss this story. Strongman, grip, Highland Games, Olympic lifting, stones and more.

You can also follow IronMind on Twitter and on Facebook.