WHEA Approved as Finnish Olympic Committee Member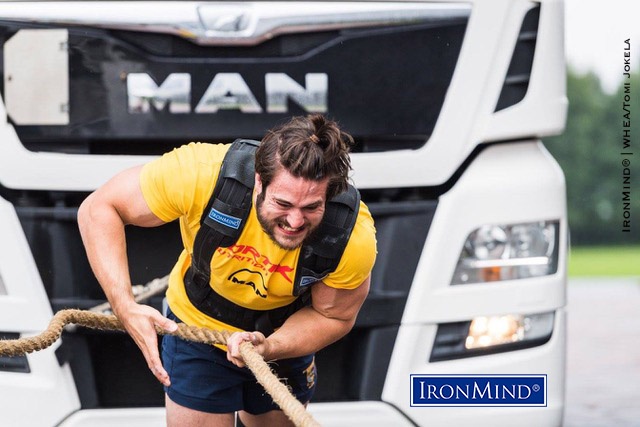 WHEA—with events from strongman/strongwoman to grip to pole sport—has been approved as a full member of the Finnish Olympic Committee.

"It is great to get this recognition from the Finnish Olympic Committee and even though all of our events most likely won't be in the Olympics, it is very important, that we can bring out the voice of smaller sports in the decision making process of sports," WHEA Chairman Jyrki Rantanen told IronMind.

According to the organization's statement, "WHEA is a multi-event organization including strongman/woman, pole sport, Highland Games, grip, tug of war and other strength competitions under WADA-level anti-doping program since 2015, when it became the world's first strongman/woman and grip competition organizer with a public anti-doping program and doping controls."

"The goal is not the Olympics for strongmen, but the recognition of the Finnish Olympic Committee is a major step for our sports as now we are on the same level as other sports. We can vote and bring out the voice of smaller sports as a part of decision making in the sport world and the recognition gives us more credibility in the eyes of media, governments, etc.," Rantanen explained.

"Concerning the anti-doping work we do, we are offering the strength world an opportunity to train and compete in these events with doping controls if that is what some athletes prefer: we offer an opportunity to do the sport at another level, with protocols that are familiar from bigger sports.

"I'm proud of WHEA—it has been a lot of work and will continue to be in the future, but growing from niche local organization to OC recognized, and an international association with  4-digit number of members from over 30 countries (and collaboration with various NADO´s and other doping monitoring services) in just 5 years of time is pretty awesome and I'm excited to see where we are after next 5 years," Rantanen told IronMind.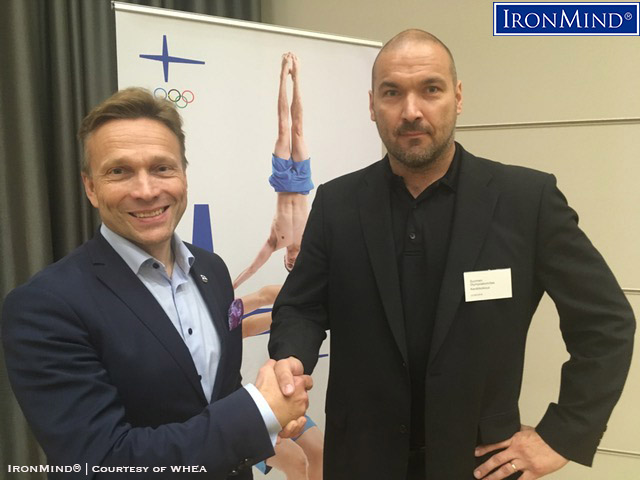 "I warmly welcome WHEA as our full member, said Finnish Olympic Committee Chairman Timo Ritakallio (left), shown shaking hands with WHEA Chairman Jyrki Rantanen. Ritakallio said, "WHEA´s deep commitment to anti-doping work is very important."

                                      ###



You can also follow IronMind on Twitter, Instagram and on Facebook.                        



Want to talk grip, strongman, weightlifting . . . everything strength? Visit the IronMind Forum.