Ukraine Armlifting Federation National Cup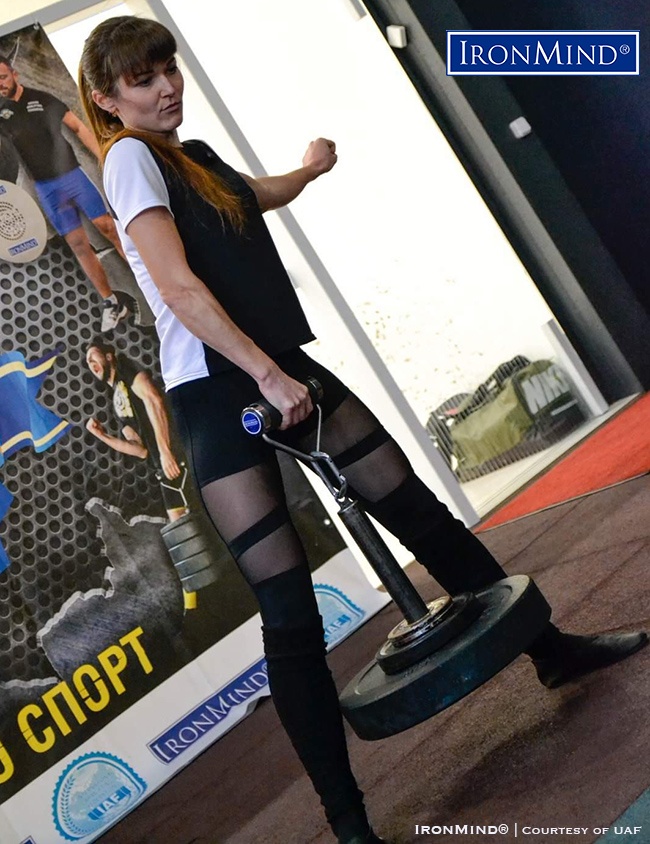 The Ukraine Armlifting Federation (UAF) National Cup produced 6 national records on the Rolling Thunder and the Apollon's Axle, UAF General Secretary Vyacheslav Malyshutskiy reported to IronMind.

Here are the new Ukrainian national records:

Oleksandra Rebruk - Rolling Thunder 43 kg (juniors category)
Anna Koschienko - Apollon's Axle 104 kg (women 80 kg category)
Victor Onischenko - Apollon's Axle 147,5 kg (masters category)
Maksim Tumanov - Rolling Thunder 61 kg (men 60 kg)
Maksim Tumanov - Apollon's Axle 130 kg (men 60 kg)
Dmitry Potapenko - Apollon's Axle 187 kg (men 90 kg)
Eugene Plaksiy - Apollon's Axle 192 kg - absolute national record

The UAF has been a leader in armlifting since the sport was founded, with General Secretary Vyacheslav Malyshutskiy and Chief Referee Oleksiy Chizh active both nationally and internationally.

The next UAF competition will be in March 2019, "where the national team will be formed for the 2019 APL World Championships," Malyshutskiy said.

Please visit the UAF website for full details.                                          

                                                                          ###



You can also follow IronMind on Twitter, Instagram and on Facebook.                        



Want to talk grip, strongman, weightlifting . . . everything strength? Visit the IronMind Forum.