Ice Steel Cup: Ukrainian Armlifting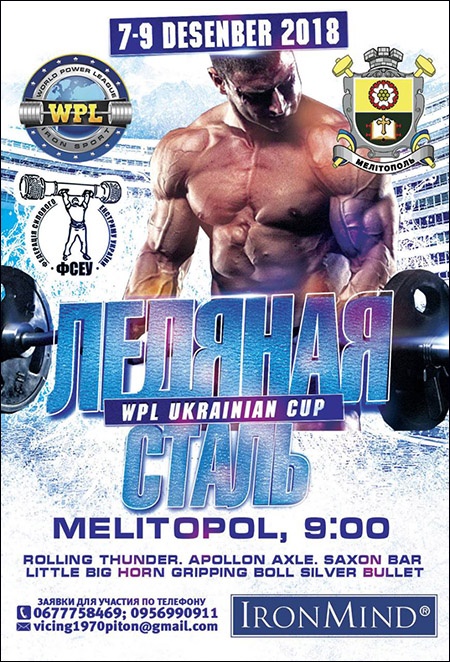 Armlifting continues to grow in the Ukraine, with the Ice Steel Cup scheduled for December 7 - 9, 2018 in Melitopol, Ukraine.

Ukraine has a long, rich history in strength sports, so it is no accident that armlifting—grip strength contests—found an immediate home and are growing there. The Ice Steel Cup in December provides an opportunity for men and women of all sizes to compete in grip contests. IronMind® |  Image courtesy of Vitality Pulin

Opening grip competitions to people of all sizes, this contest will feature multiple bodyweight classes for men and women, with prizes including IronMind gift cards for the top performances on the classic tests of grip strength—Rolling Thunder, Apollon's Axle, CoC Silver Bullet, and the Little Big Horn.


                                              ###



You can also follow IronMind on Twitter, Instagram and on Facebook.                        



Want to talk grip, strongman, weightlifting . . . everything strength? Visit the IronMind Forum.