Adam Cohen Certifies on the Crushed-To-Dust Challenge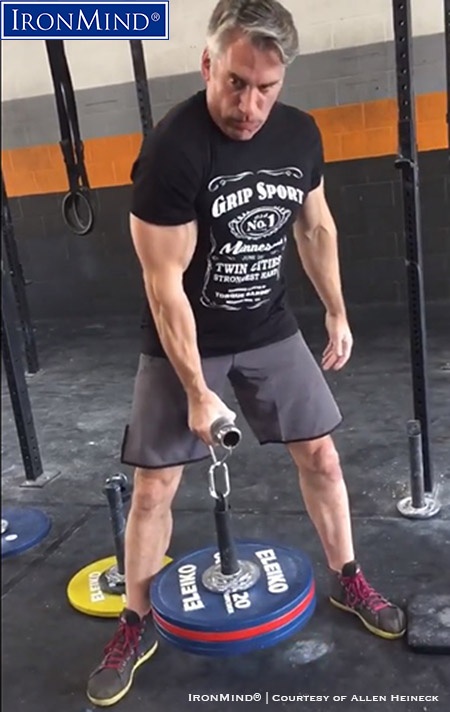 Showing that he still had a lot of gas left in the tank, Adam Cohen marched through the Crushed-To-Dust Challenge after competing in this weekend's Twin Cities Strongest Hands competition.

The Crushed-To-Dust Challenge is a quick, fun way to demonstrate superior all-around grip strength and it comprises three elements:

Lifting 90-kg on the Rolling Thunder®
Closing a Captains of Crush® No. 2 gripper
Lifting 20 kg on the IronMind® Hub

Adam is 48 years old, stands 6' 1" tall and weighs 220 lb.

Congratulations, Adam, your name has been added to Crushed-To-Dust certification list, and many thanks to Allen Heineck for refereeing Adam's attempt.

                                      ###



You can also follow IronMind on Twitter, Instagram and on Facebook.                        



Want to talk grip, strongman, weightlifting . . . everything strength? Visit the IronMind Forum.