2018 Ukrainian Elite Grip Challenge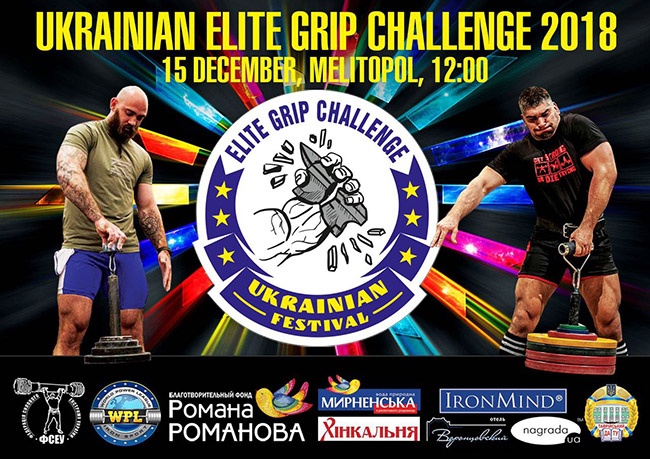 Vitaly Pulin and Valery Gazaev are organizing the 2018 Ukrainian Elite Grip Challenge on December 15.



This will be the "absolute annual championship of Ukrainian in power," Pulin told IronMind, featuring the benchmark events of the grip-strength world:

• Apollon's Axle
• Rolling Thunder
• Little Big Horn
• IronMind Pinch Grip Block
• IronMind Hub
• Captains of Crush (CoC) Silver Bullet Hold

This is part of Pulin's larger program to expand participation in grip-strength contests, and he added, "We will plan a live broadcast of the tournament in social media networks."


                                              ###



You can also follow IronMind on Twitter, Instagram and on Facebook.                        



Want to talk grip, strongman, weightlifting . . . everything strength? Visit the IronMind Forum.